Product Overview
Balance Height Adjustable Desk
The Balance Desk is a simple, sturdy electric adjustable height desk to take your home office to the next level of productivity and comfort. With a simple switch and a sturdy base backed by our 10 year warranty, this desk is one that you buy once and keep for years to come.

Standing height tables have endless health and productivity benefits. Studies have shown that sitting for long periods of time throughout the day can lead to a higher risk of diabetes, obesity, cardiovascular disease, and cancer. Research also suggests that the use of a standing height workstation may increase productivity. One study compared objective productivity measures between workers who use a standing desk and a seated control group in a call center over six months for 167 employees. The findings revealed that workers with desks that allow for standing were about 45 percent more productive on a daily basis than those who remained seated.
Features:
Height adjustable from 22.5″ to 48.7″
Scratch, spill and stain-resistant laminate stands up to heavy use and is specially treated to withstand boiling liquids
Weight capacity: 125 lbs
Meets BIFMA G1 guidelines for ergonomic computer workstations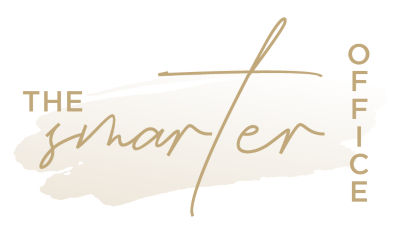 At The Smarter Office, we believe that comfort, functionality, and productivity are not mutually exclusive concepts when it comes to work. In fact, we believe that productivity is dependent on both comfort and functionality. It is this thinking that drives our design and product development.
We have curated a line of high quality, durable office furniture to support and empower professionals working from home. Every piece of the Smarter Office line was specifically designed for remote work. It is our mission to be our customers' single go to brand for all of their home office needs. We want you to love everything about your home workspace.
Reviews
Dimensions
Overall: 47" H x 60" W x 30" D Overall Product Weight: 153 lbs. Height range: 22.5″ to 48.7″