Product Overview
Bink Mobile Media Table
Designed by Matthew Weatherly, the BDI Bink Mobile Media Table is a stylized approach to the traditional side table. Supporting up to 25 lbs, the petal-shaped curvature has more than enough room for your laptop to rest on.
A creative and versatile design, the Bink slides under most couches and chairs with non-marring glides. The lightweight aluminum and steel body moves wherever you need it.Create a workstation anywhere in the office or set as a side table in the lounge. However you use it, the Bink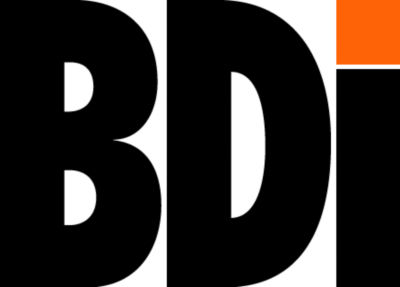 Bill Becker wanted to bring his designs to the masses, so he formed BDI in 1984. His furniture is aesthetically pleasing and offers innovative solutions not found at the time of their invention. Features such as hidden wheels, cable management, flow-through ventilation, and adjustable shelves all merge to create the best possible office furniture and home theater systems. BDI wants customers to be enriched by their products, and the company offers thoughtfully-designed packaging to ensure your new furniture arrives in great condition.
Reviews
Dimensions
Product Dimension: 19.25" w x 24" h x 14.75" d

Product Weight: 24 lbs.