Product Overview
Bevel Writing Desk
The Bevel Desk is a compact writing and computer desk that features a unique writing surface and softly angular design, creating an appealing and comfortable workspace. Great wherever space is limited, Bevel packs a lot of function into a small and attractive footprint.
Features:
Storage tray can be positioned anywhere along the top of the desk, keeping everyday necessities close at hand.
Lined with non-slip material, the storage drawer can be positioned on the left or right side of the desk.
The smooth edge on the desk's front provides comfortable wrist support during use.
Wire wraps included underneath, to help control cords.
A modesty panel complements seated use, allowing Bevel to float in any room.
The linoleum desktop surface provides a matte appearance, and is resistant to spills and fingerprints.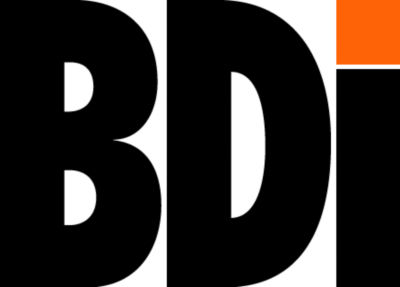 Bill Becker wanted to bring his designs to the masses, so he formed BDI in 1984. His furniture is aesthetically pleasing and offers innovative solutions not found at the time of their invention. Features such as hidden wheels, cable management, flow-through ventilation, and adjustable shelves all merge to create the best possible office furniture and home theater systems. BDI wants customers to be enriched by their products, and the company offers thoughtfully-designed packaging to ensure your new furniture arrives in great condition.
Reviews
Dimensions
Overall Dimensions: 33.5" H x 48" W x 23.5" D
Product Weight: 59