Product Overview
Stance Lift Desk
Stance is a stylishly streamlined standing desk that features programmable height settings and an elegantly smooth satin-etched glass work surface. Combining modern style and thoughtful engineering, it provides the versatility and movement that every productive and healthy workday requires. All Stance Desks include a power strip and cable management ledge, keeping cables neatly organized and under control. Whether you are embracing the health benefits of a standing desk or are just looking to create a workspace full of user-friendly features and beautiful styling, Stance will elevate your workday.
Features:
Durable tempered glass provides protection from dings, scratches, and fingerprints.
Programmable keypad saves your favorite working heights.
Modesty panel and keyboard drawer sold separately.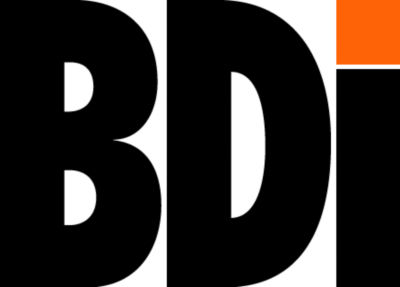 Bill Becker wanted to bring his designs to the masses, so he formed BDI in 1984. His furniture is aesthetically pleasing and offers innovative solutions not found at the time of their invention. Features such as hidden wheels, cable management, flow-through ventilation, and adjustable shelves all merge to create the best possible office furniture and home theater systems. BDI wants customers to be enriched by their products, and the company offers thoughtfully-designed packaging to ensure your new furniture arrives in great condition.
Reviews
Dimensions
Height Range: 24 " – 49 "

24"H x 48"W x 24"D, 149 lbs.

24"H x 60"W x 24"D, 164 lbs.

24"H x 66"W x 30"D, 190 lbs.